Freeborn Mower Electric Cooperative is governed by nine directors who are member-owners of the cooperative. Board members are elected by the membership and serve a three-year term.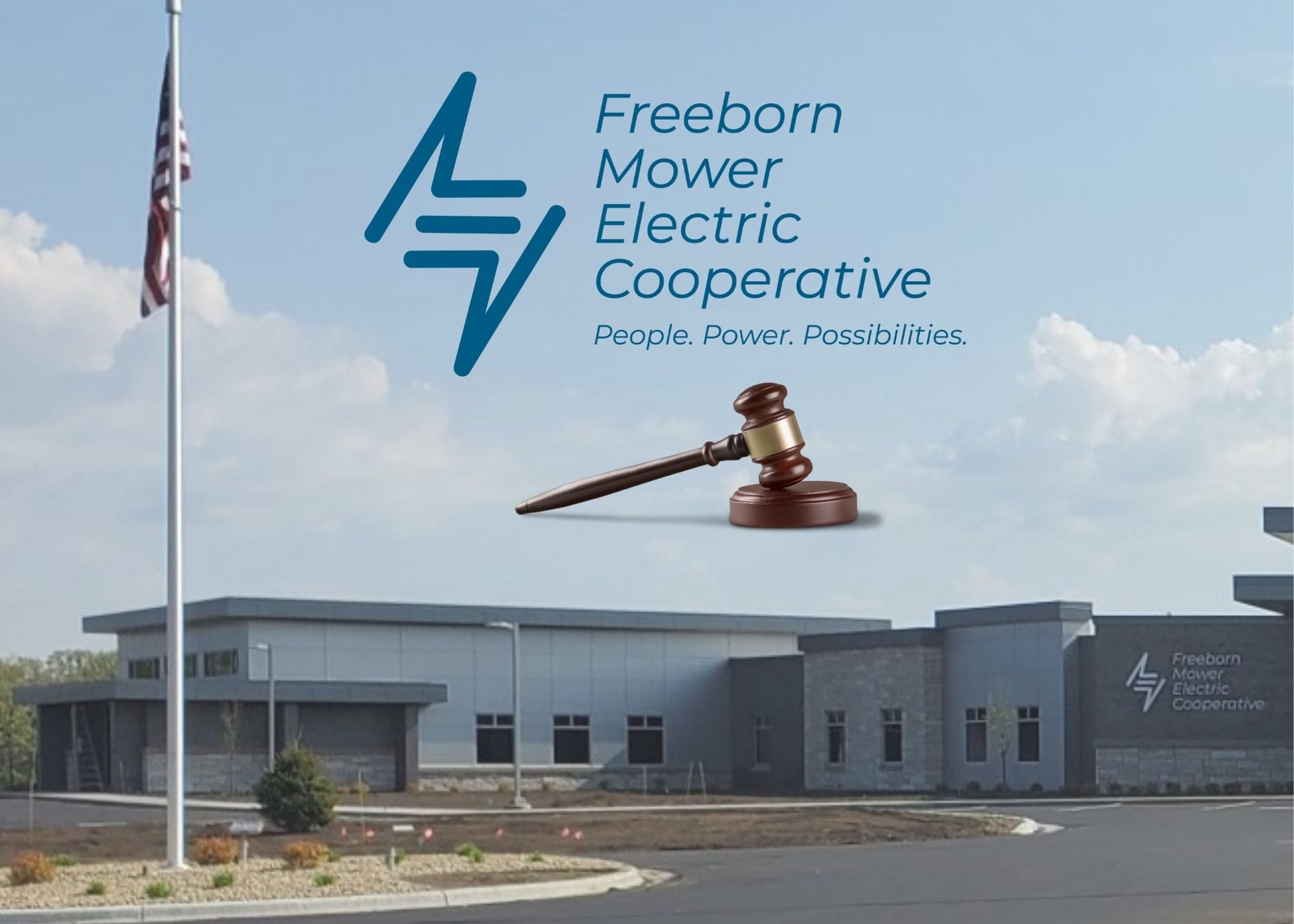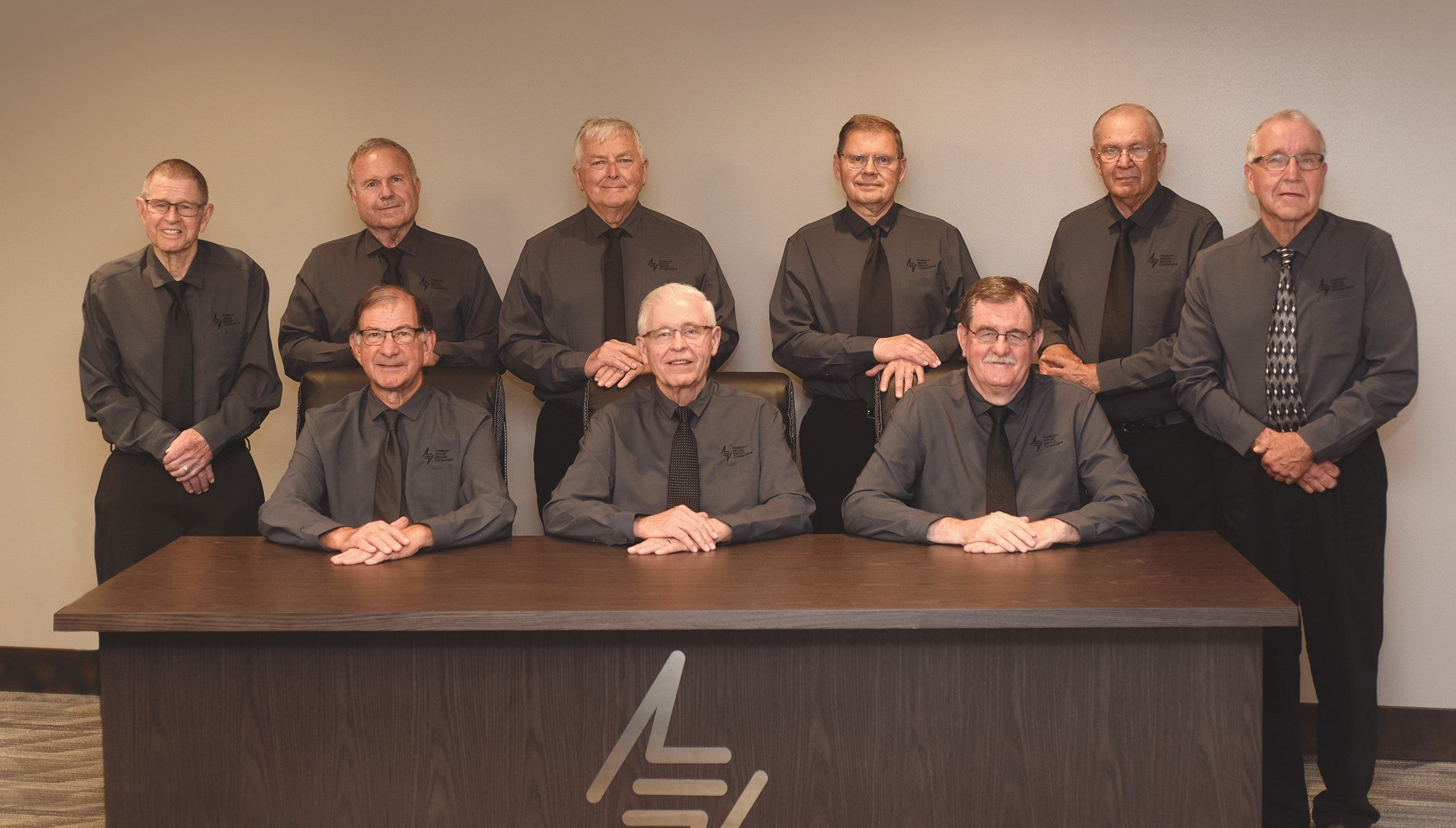 Meet Your Directors
Dennis Anderson - District 1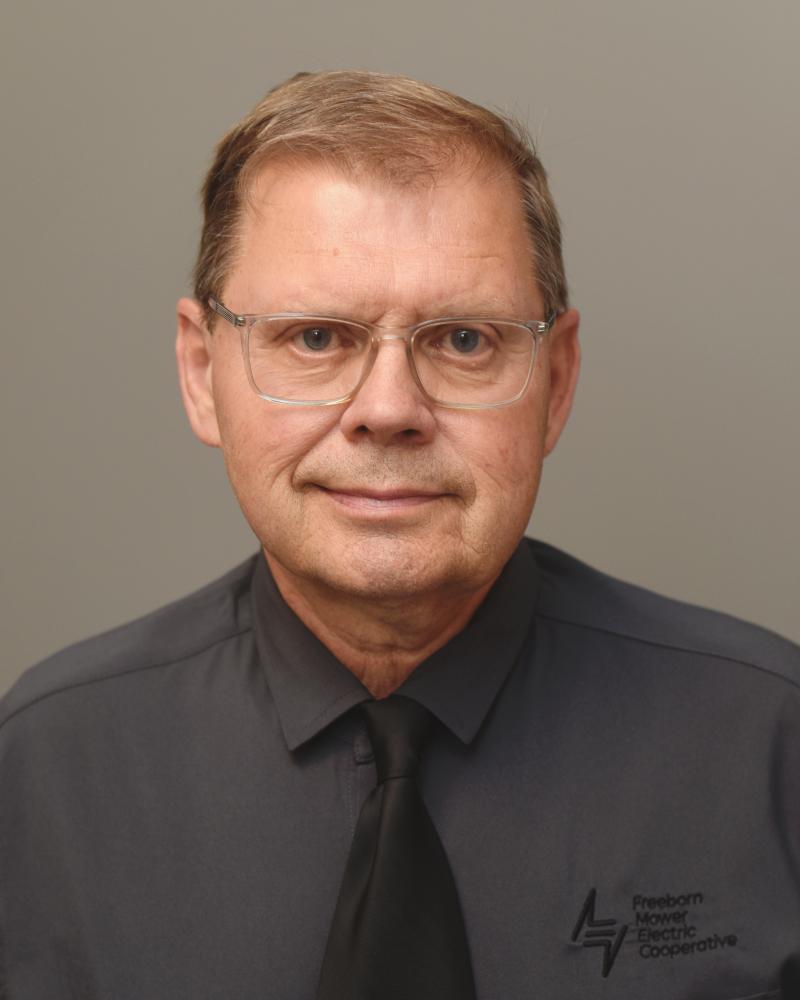 Dennis Anderson Bio
Represents the northwest part of Albert Lea, Freeborn, Hartland, Manchester and Clarks Grove areas.

Dennis wanted to be a director to learn more about his cooperative and help to keep rates affordable for members. Dennis is serving his 9th year on the Board of Directors. When not in the boardroom, Dennis is the Contract Electrical Inspector for Freeborn County. He's also the supervisor for Hartland Township and serves as the Vice President of the Contract Electrical Association. He and his wife Joan have two grown, married children and five grandchildren, who he enjoys spending time with. Dennis has been involved in the electrical industry as an employee, business owner and inspector and he farmed for 28 years. He has enjoyed learning about the legislative process as it affects the Electric Industry.
Burt Magnuson - District 2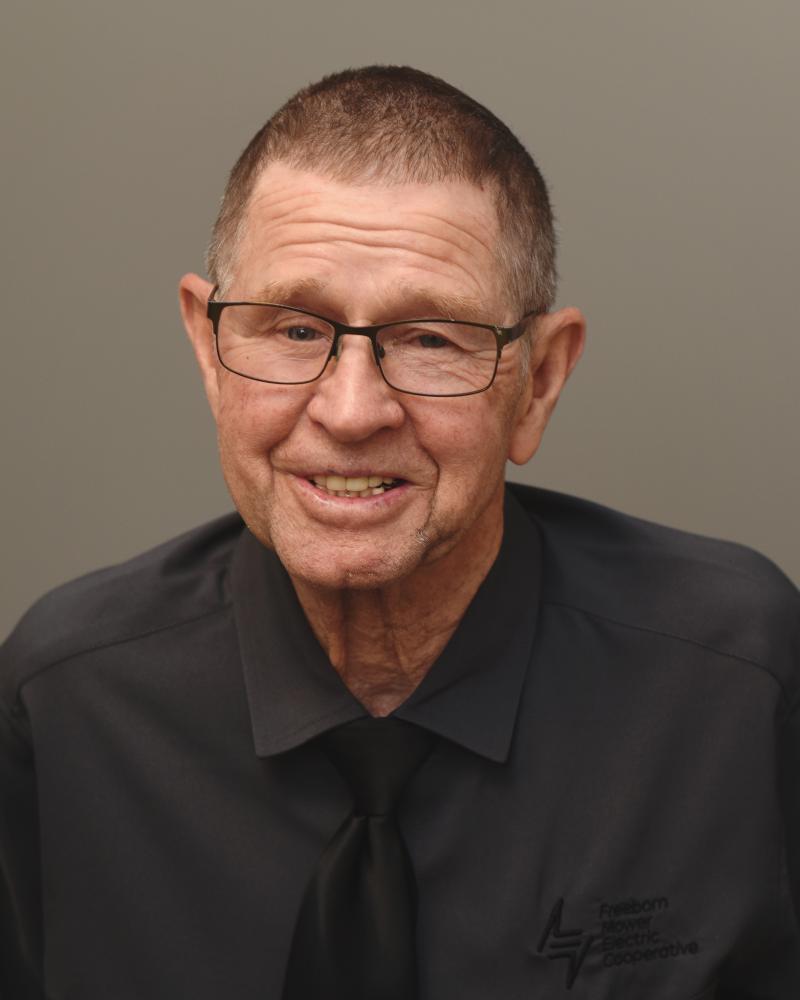 Burt Magnuson Bio
Represents Lerdal, Hollandale, Geneva, Maple Island, Corning, Moscow and Oakland areas.

Burt became a director after having strong interest in the cooperative difference, and principles among the membership. Burt is serving his 12th year on the Board of Directors. In Burt's spare time, he collects cars and tractors, travels, maintains farmland and spends time with family. He's retired from roles of, Moscow Township Treasurer of 28 years, Community Fairview Cemetery Secretary, Federal Crop Insurance Adjuster and is currently serving on the Chair Audit and Risk Management Committee with Dairyland Power Cooperative. Burt remarried after his wife Sally of 48 years, passed away. He and Paula, together have five daughters and 12 grandchildren. Burt has enjoyed learning the responsibility to community from the director's seat.
Steve Garbisch - District 3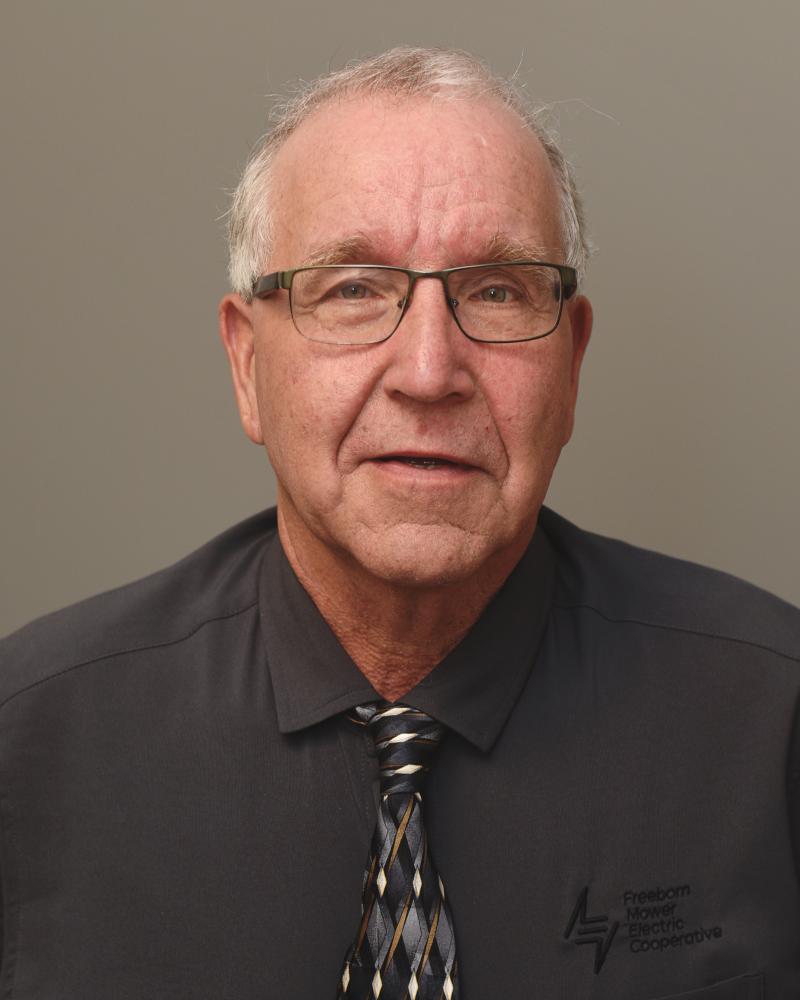 Steve Garbisch Bio
Represents areas northwest of Austin, Sargeant, Brownsdale, Nicolville and Dexter.

Steve always admired his grandfather's service to Freeborn-Mower Cooperative as a director from 1937-1974, so that lead him to become a director as well. Steve is serving his 11th year on the Board of Directors. Steve works part time for a local door company and farms around his home farm. He also works for another local farm family. He enjoys spending time traveling, hunting and clay target shooting. Steve has one grown, married son and a granddaughter. He's been involved with church council and also served on the Brownsdale Volunteer Fire Dept. for many years. Steve has enjoyed his years with the board and is very impressed with the employees and management who work hard to make this a top notch organization.
Richard Schaufler - District 4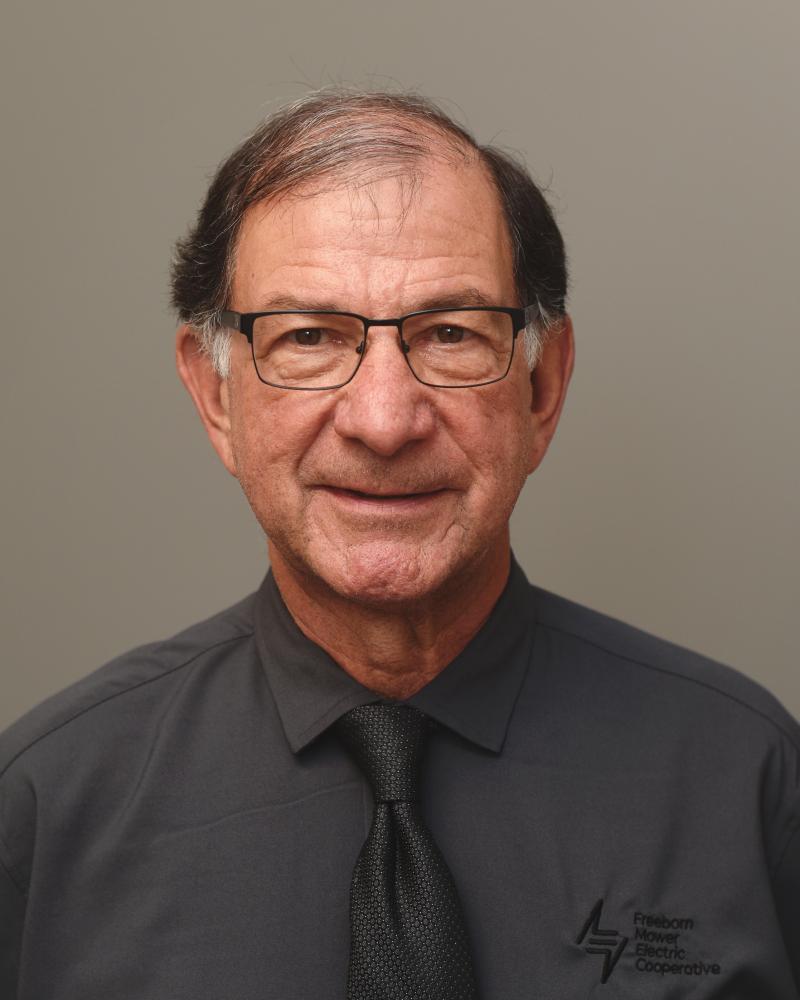 Richard Schaufler Bio
Represents areas near and including, Elkton, Grand Meadow, Adams, Taopi and LeRoy.

Richard was encouraged by a board member to run for the open position.  Over the years, Richard has served on the church council, teacher negotiations, served as Membership Secretary for the Minnesota Ag Teachers organization, 45 years as FFA Advisor for four different chapters and currently he is a Supervisor/Chairman for Clayton Township in Mower County. Being involved with organizations on a different level, makes you more aware of how they function and what needs to be done.  
Richard enjoys his classic Ford cars and cruising around, and entering some car shows.  He likes tending to the vegetable garden and caring for the yard.  Richard has quite a collection of old iron objects for the yard and his office.  He has many old farm signs, seed bags and many farm toys.  He also sells Dairyland seed, Federal seed corn, organic corn, soybeans and alfalfa.  
Richard likes the friendliness of the other board members and the employees of Freeborn Mower Electric Cooperative. It is a coop that is progressive and not afraid to update their headquarters and keep up the company infrastructure.  
Richard is married to Karen and they recently celebrated their 50th wedding anniversary.  They have four grown children and 13 grandchildren, who all live near by.  Richard and Karen enjoy being able to watch them grow. 
Frank Fryer - District 5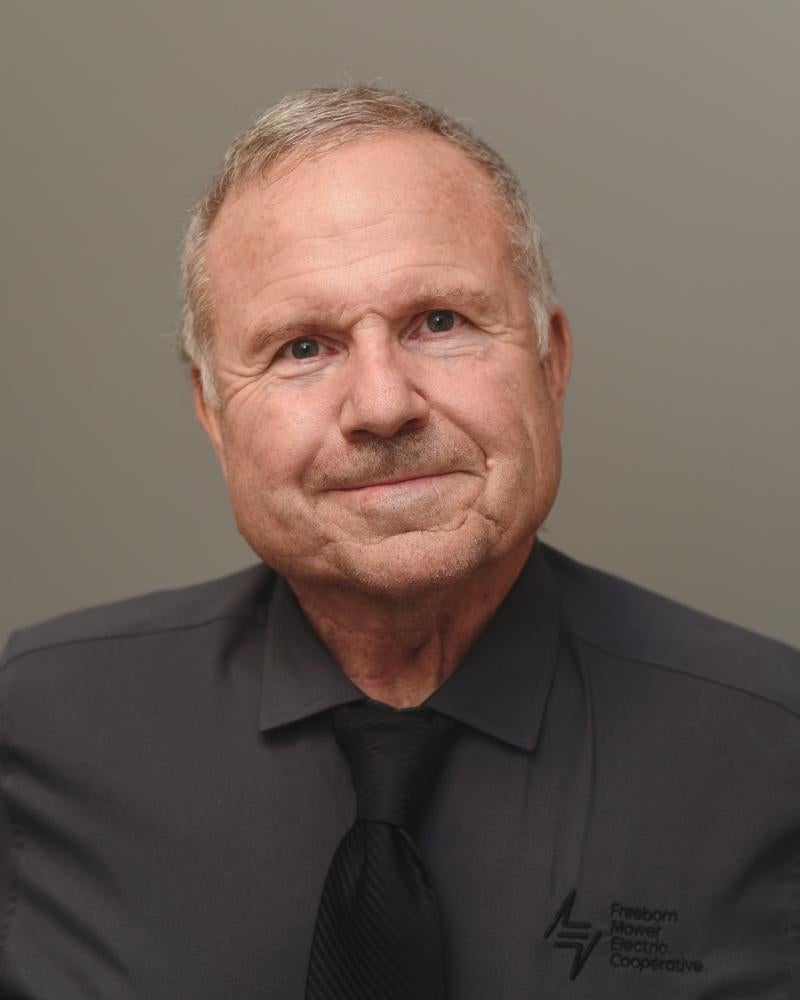 Frank Fryer Bio
Represents areas east of Hayward, Gordonsville, Myrtle, London, Lyle, Rose Creek and Johnsburg.

Frank wanted to be a director because he has worked in the electrical industry for over 40 years and wanted to give back to the profession. He is serving his 6th year on the Board of Directors. When not in the board room, Frank likes to work in his machine shop and is in the process of converting a truck to run on CNG. He also serves on the Board of Trustees for his church. Frank and his wife, Marie have three grown children and six grandchildren. Frank enjoys exercise classes and biking and speaks fluent Spanish. Frank has enjoyed learning more about grid reliability and renewables.
Joe Pacovsky - District 6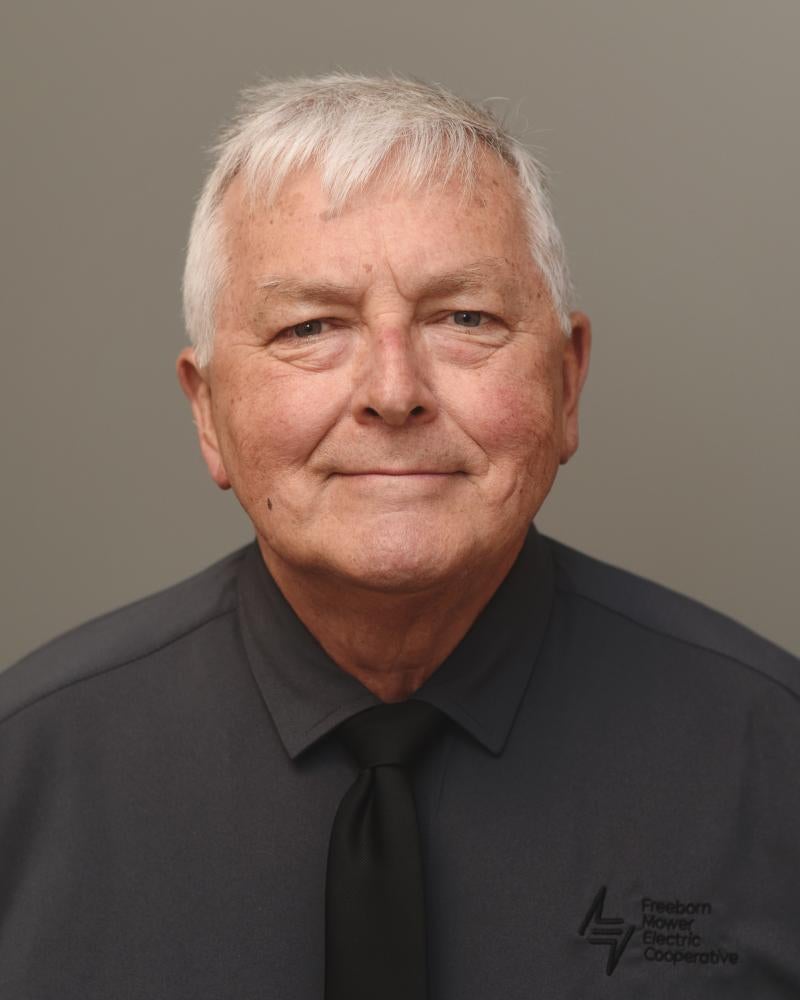 Joe Pacovsky Bio
Represents Hayward, Glenville and west of Gordonsville areas.
Joe has a 36-year history in the electric utility field. He joined the Board of Directors because he wanted to share his electric utility knowledge and support the growing surrounding communities. He is serving his 2nd year on the Board of Directors. If Joe is not wearing the director hat, he's busy with his "natural" farm. He raises Dexter cattle, Mangalitsa hogs, bees, chickens and family pets. He also has an interest in Craftsman furniture and works alongside his wife maintaining their Bed and Breakfast. Joe is a retired Utility Manager and has a continued interest in the industry. He also serves on the Shellrock River Watershed District, Board of Managers. He and his wife, Katherine have three grown daughters, three sons-in-law and ten grandchildren. Joe has found the workings of the cooperative model of member-ownership to be most interesting. Members retain margins, as opposed to passing on the distant investors.
Jack Korman - District 7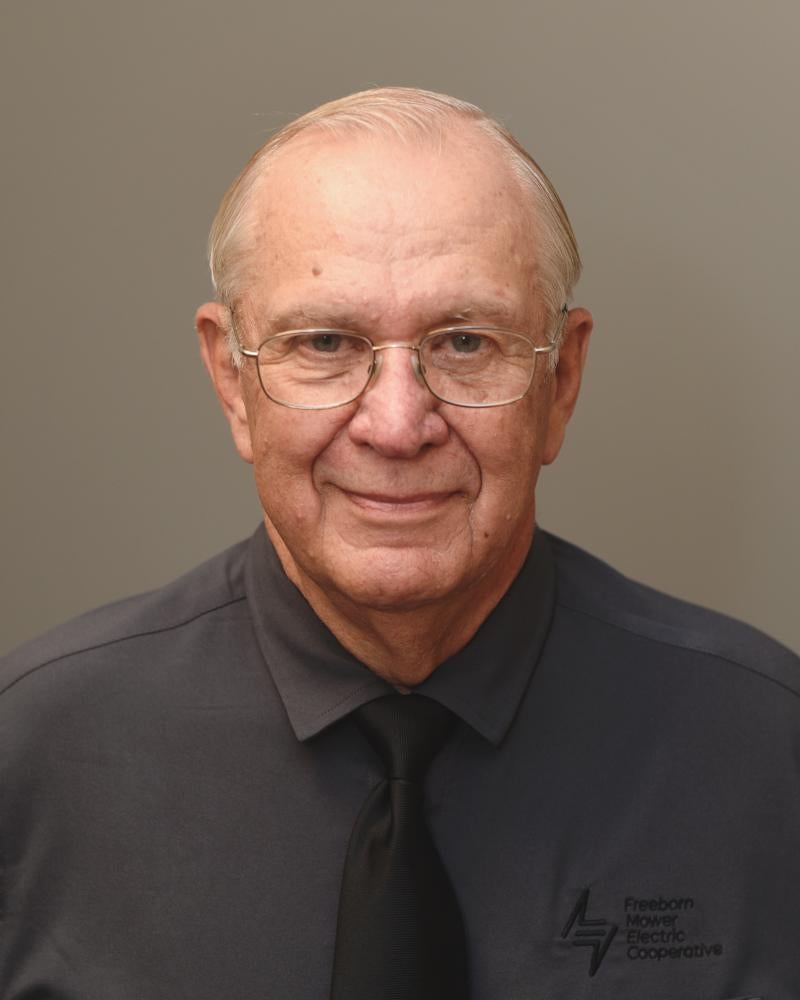 Jack Korman Bio
Represents the areas in and around Alden, Conger, Twin Lakes and Emmons.  

Jack is serving his 10th year on the Board of Directors. With energy resources in the national spotlight, Jack finds it challenging, exciting and satisfying to be involved in decision processes on a local level for FMCS. He earned a Bachelor of Civil Engineering degree from U of M. He worked for the Department of Natural Resources in the Bureau of Engineering prior to moving to a farm south of Alden in 1971, where he and wife Rita currently crop farm and live. Their two grandchildren and married daughter provide much joy. He has translated his financial and managerial skills to service on several other boards and leadership roles at Redeemer Lutheran Church, Alden Coop Elevator and Northern Country Coop (through and after merger). Jack was chairman for 17 years on the Alden-Conger School Board and was lead negotiator for labor contracts.  He was recognized in 1993 as Minnesota Outstanding School Board Member.
Bill Trygstad - District 8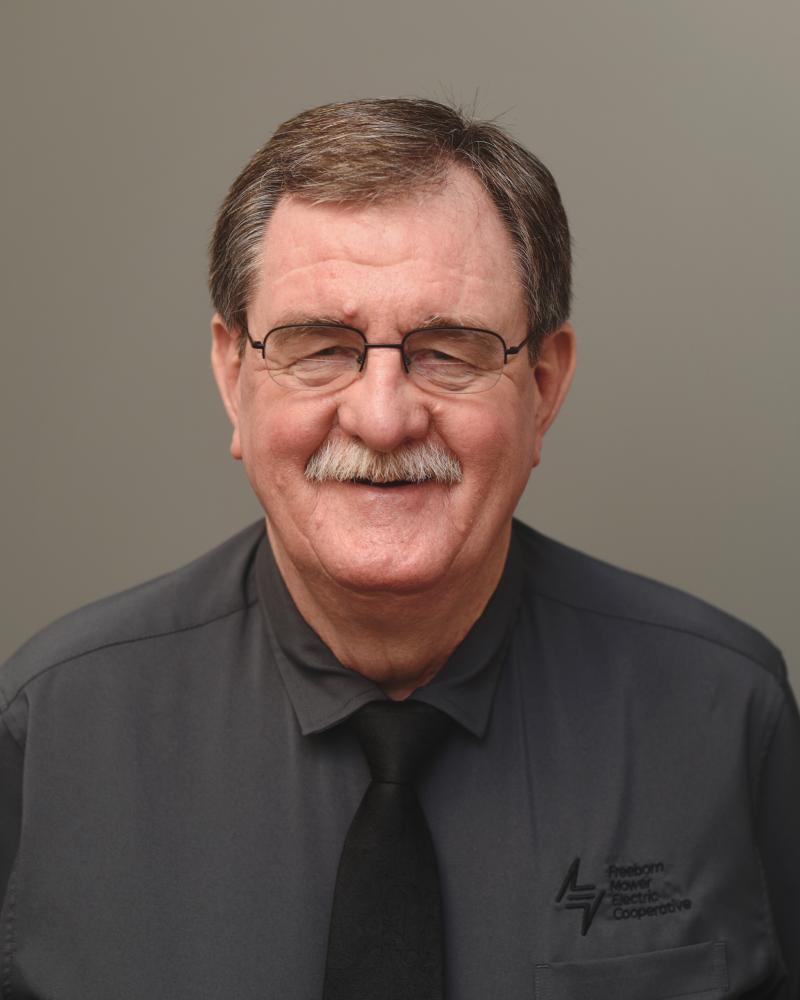 Bill Trygstad Bio
Represents the south part of the city of Albert Lea.

Bill filled a newly created director position after the acquisition of new territory that includes the city of Albert Lea. Bill is serving his 3rd year on the Board of Directors. When Bill is not performing director duties, he's working full time as a licensed civil engineer. He enjoys attending grandchildren's activities and also supports Minnesota sports events that include the MN Gophers, Twins, Vikings and Timberwolves. Bill is also a member of the Exchange Club of Albert Lea and in the past has been part of the catholic church parish council and the local Moose Club. Bill and his wife Beth have three grown married children and eight grandchildren. Bill has enjoyed learning about the overall organization of the cooperative, the governance duties of a director and meeting and working with the dedicated staff.
Larry Irvine - District 9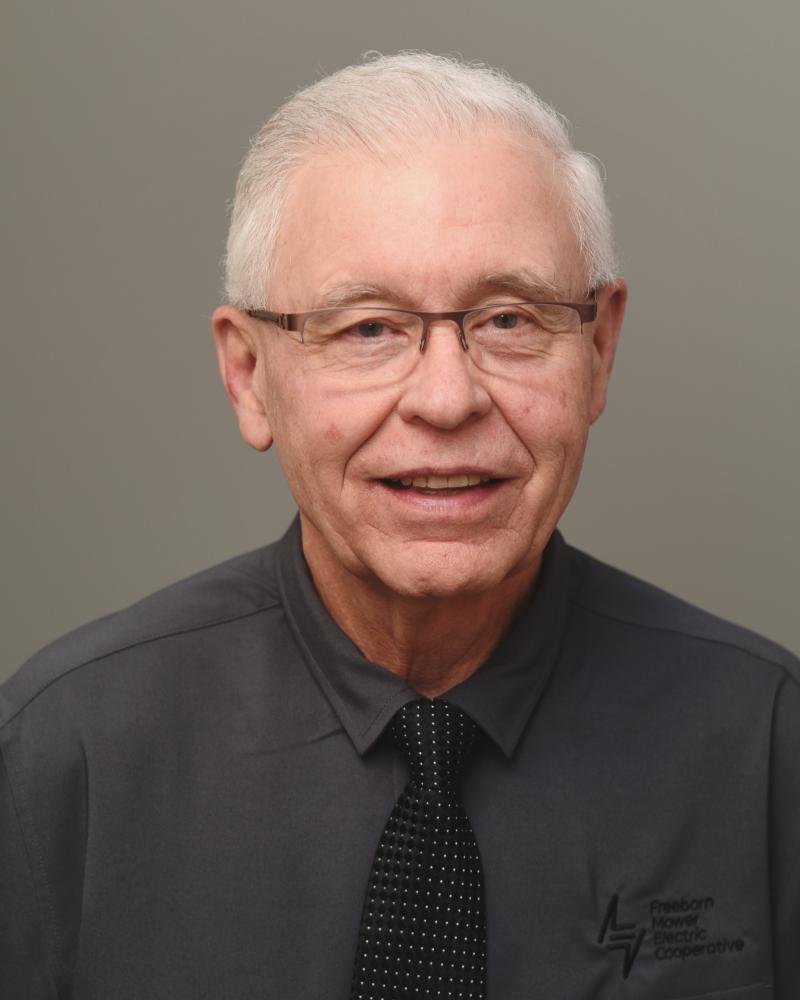 Larry Irvine Bio
Represents the northern part of the city of Albert Lea.

With Larry's interest in the cooperative model, his financial industry background and a passion to represent his community, he joined the board. He is serving his 3rd year on the Board of Directors. Larry also serves on several other local boards; First Presbyterian Church, St. Johns' Nursing Home and Freeborn County Fair board. Larry retired from a financial company after 36 years of employment. He enjoys fishing in Canada, vacationing with his wife in Florida and spending time with his children and grandchildren. Larry and his wife Janice have four grown children and ten grandchildren. Larry is proud of the passion, each and every team member of the cooperative display, along with their dedication to serve members. Larry has attained a greater understanding of the cooperative business model and the complexity of the electric industry. "The opportunity to serve on the FMCS board has been challenging, however extremely rewarding".